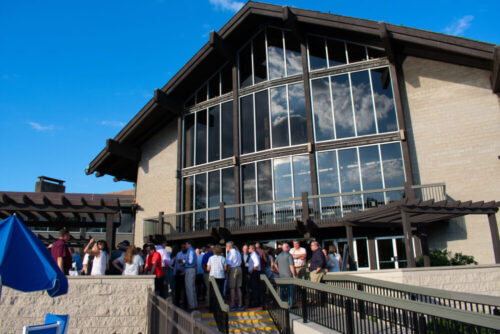 Mark Your Calendars: September 8-10, 2021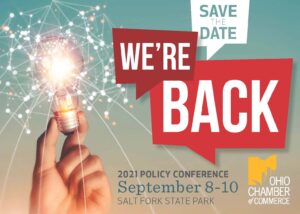 Since 1989, the Ohio Chamber of Commerce has been hosting the Policy Conference at Salt Fork, commonly referred by our veteran attendees as just "Salt Fork." It is a nationally recognized, one-of-a-kind, public policy networking event. Held in off-election years, the goal of this program has been to bring together the members of the Ohio General Assembly with public affairs professionals in a relaxed setting, rather than under the Statehouse dome, to discuss issues that are being debated on Capitol Square. The 2021 conference will take place September 8-10, 2021, at Salt Fork State Park in northeast of Cambridge.
The Ohio Chamber has reserved the entire lodge and many of the cabins for this event. All registration is done through the Ohio Chamber of Commerce at the registration link below. If you have any questions, contact Ashley Wack or 614-629-0918.