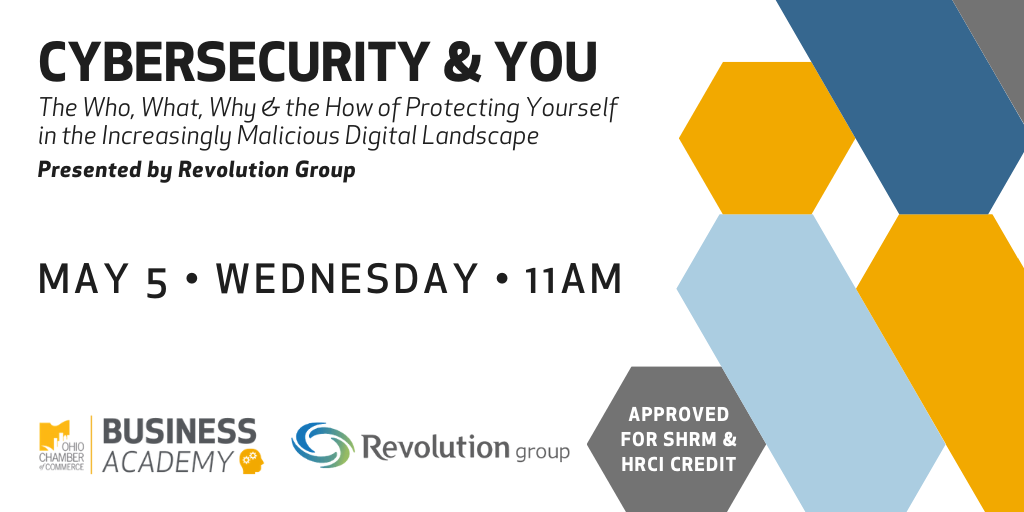 Presented by the Ohio Chamber of Commerce Business Academy in partnership with Revolution Group.
📅
11 a.m. to noon
Wednesday, May 5
In this webinar, Preston Gove, Revolution Group account manager and cybersecurity expert, will share the profile of a hacker, what motivates them and how to avoid becoming a victim. Learn how cyber criminals are becoming bolder and are posing a very real threat to individuals and companies. Gain a better understanding what all of this means to you and why it is more widespread and important now. See real-world examples of cybercrime attempts and learn how to spot them. Most importantly, receive actionable steps that will help prevent security breaches and keep you and your data secure.
Approved for SHRM & HRCI credit.